Your potential customers, now, and increasingly in the future, are accessing your website from a growing array of mobile devices and tablets. If you are currently thinking about a re-design of your current site, or planning to launch a new one, you need to consider responsive web design as one of the criteria.
Responsive web design facilitates creation of websites that adapt the layout and images to the viewing environment. As a result, users across a broad range of devices, from cell phones to desktops, will experience content that is laid out so as to be easy to read and navigate. For smartphones, this allows the user to see the information with a minimum of zooming in and out, panning and scrolling. For example, the display of content will fluidly change and respond as the user rotates his smartphone from vertical to horizontal.
This website, CivanoWebDesign.com, was created using responsive web design technology. Experience this as a mobile website on your cell phone!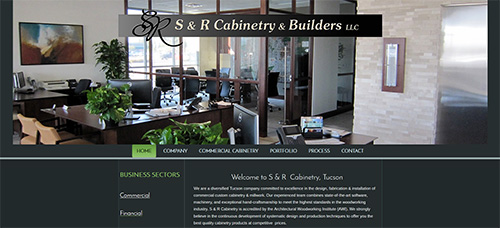 Another example of a responsive website is the site recently created for S&R Cabinetry. You are invited to visit this extensive website on your mobile device to observe the ease-of-use this technology provides.
We see responsive web design becoming the standard for designs going forward as in the recent re-design of the Casas Adobes Church website.