The name "Civano" comes from the Hohokam Indian civilization who inhabited the South-Central region of what is now Arizona (including Tucson). The Hohokam developed sophisticated social and economic systems. The Civano Phase was from the years 1300 to 1450, near the end of the Classical Period which was known as a time when human needs were balanced with the natural resources.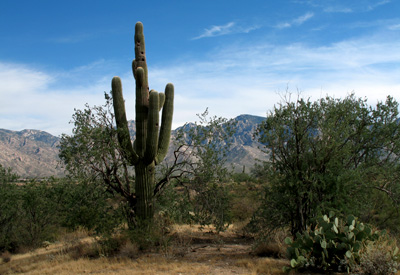 Today, the name Civano represents a "New Urbanist" community in Tucson notable for pioneering more sustainable living patterns, use of solar/energy-efficient homes, and natural desert landscaping. The mixed-use neighborhood by design encourages community interaction by a network of pedestrian footpaths and common/open space.
Civano Web Design was originally founded in the Civano community in Tucson. Some of the photographs in this website were taken in and around Civano.
Civano Web Design is conveniently located in the Dove Mountain community in Marana, just outside of Tucson. CWD continues to serve clients in the Tucson, Arizona metropolitan area and in other selected areas nationwide.